Slide 1
We provide the best technological solution for your hotel
At CM Reservas we seek to offer the best technological solutions for the operation of your hotel.
Channel Manager
CHANNEL MANAGER
Gestione los canales de reserva online dede una única plataforma.
Motor de Reservas
MOTOR DE RESERVAS
Aumente sus reservas directas.
Reciba reservas con confirmación automática desde el propio sitio web de su hotel.
WEB CHECK IN
WEB CHECK IN
Ofrezca a sus huéspedes un check in online integrado y seguro.
Distribución B2B
DISTRIBUCIÓN B2B
Canal de distribución abierta que facilita las reservas directas entre hoteles y operadores de viaje.
Diseño Web
DISEÑO WEB
Cree una Web eficaz para aumentar sus reservas directas!
Channel Manager
Increase sales and access new markets. Your hotel will have access, from a single extranet, to all the online sales channels you want to connect.
Motor de Reservas
Receive reservations with automatic confirmation from the hotel's own website, guaranteed with a credit card and at a low cost. Charge them with Mercado Pago, Paypal, Stripe, etc.!
Web Check In
Digitize the check-in process, integrating it into your PMS and automatically receiving all passenger data. Charge reservations online at the time of check-in, integrating the system with the available means of payment. 
Distribución B2B
Offer your rooms to a wide range of travel providers (Consortia, Wholesale Agencies, specialized OTAs, etc.) avoiding intermediaries and excessive commissions.
Diseño Web
Have an effective page to increase the visibility and sales of your hotel. 100% responsive and connected to your booking engine.
Metabuscadores
Promote your hotel in the most important metasearch engines in the market such as Google Hotel Price Ads, TripAdvisor, Trivago.
PMS
We have integration to more than 50 hotel management systems.
Receive reservations from online channels directly in your PMS!
Sistema para Agencias
Access the content of thousands of hotels around the world directly, without intermediaries. Open API that integrates with all channel managers on the market.
Del Channel Manager
Know with which PMS, RMS, OTAs, Wholesalers, etc. connect our channel manager.
Del Motor de Reservas
See what payment platforms our engine has enabled, to be able to charge reservations online. Also see which metasearch engines and other external systems it connects with.
Del Web Check In
Find out with which hotel systems our web check-in integrates, as well as with which payment platforms to collect reservations online.
Del B2B
Access here the list of channel managers and PMS with which B2B connects, as well as the universe of Agencies, Consortia and other companies that could book your hotel from our system.
Hoteles over América Latina
ATLANTICO
562
ritz mendoza
pacer
Tay hoteles
luxor
cyan wenelen
castelar
presidente la paz
VPX
ROYAL VILLAS
portal del iguazú
globales republica
ROCHESTER
ALVAREZ ARGUELLES
top rentals
725
Village Pampas
clásico
Posada Salentin
Terra Iguazu
Roseel Boher
Paradise
Sachatamia
Manantia del silencio
La terraza Posada
Marcopolo
Gran International Hotel
Alina
CRucero Iguazu
Anastasio

Bens
Rua Hoteles

hotel montevideo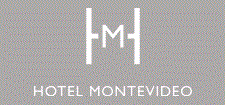 Recibi todas nuestras novedades!
ESTÁ LISTO PARA COMENZAR?
Complete a continuación sus datos para coordinar una reunión!